Is there any way to use my microwave to make rice instead of using a traditional pressure cooker? Sure, if your microwave comes with a rice button or a rice preset, then the process is even simpler.
Although you can make rice with almost any microwaves, a microwave with a rice button can significantly help you without figuring out the microwave settings.
If you are searching for a microwave that can help you make perfect rice easily, we are going to show you some microwave models that have a rice button in the market.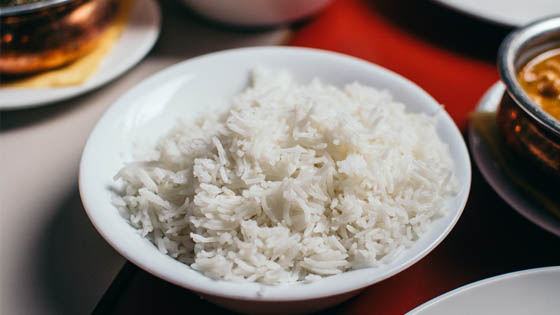 CONTENTS:
Top 3 microwaves with rice presets
How to cook rice using a microwave without rice button?
Best Microwaves with Rice Button in 2020: What Will Be Your Best Option?
Best Countertop Microwave with Rice Button: Toshiba EM131A5C-BS

As a cost-efficient microwave, buying this countertop microwave for cooking rice is a great idea. According to a purchased customer, the rice button setting is almost as good as a rice cooker.
The microwave has a smart sensor that can automatically optimize the heat, which is perfect for cooking popular foods like pizza, potatoes, and veggies.
The large digital display & the standard 10 power settings allow you to control the settings conveniently. Want to reduce noise and save more energy? It even comes with a sound off option and a power-saving mode.
As an affordable microwave, this Toshiba model is worth every penny you spend. And if you are looking for one with a big rice button, this is the best of the best for sure.
Samsung ME21H706MQG: Over-the-Range Microwave with Digital Rice Button

A countertop microwave is not your type? How about this 2.1cu advanced over-the-range microwave that comes with a great rice preset.
The most interesting part of the Samsung ME21H706MQG is the Smart Multi-Sensor, which can sense the surface temperature of food. And it automatically controls the heat levels to cook or defrost your food.
At the same time, the variety of preset cooking options are another reason why we love this microwave. From regular meat to brown rice, you can choose from these cook modes without knowing any recipes. This microwave will handle all the problems!
Plus, the microwave's interior is made of ceramic enamel, which is polished and easy to clean. You don't have to worry about the grease or oil anymore. For an over-the-range microwave with a price preset button, we would highly recommend this Samsung microwave model.
AmazonBasics Microwave: Smart Microwave with Rice Preset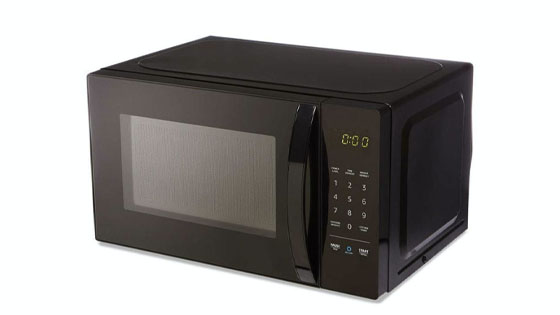 Guess what, you can tell your microwave to reheat rice directly without pressing a rice button. The AmazonBasics Microwave is the one!
Coming in a pretty mini size, the small microwave supports smart voice command and echo devices. You can activate quick-cook voice presets easily:" Alexa, Reheat 10 ounces of rice"
READ ALSO: Microwaves that work with Alexa
As a smart kitchen device that is the most popular seller in 2020, the AmazonBasics Microwave comes with 10 power levels. And the kitchen timer & child lock can help you safely cook your meals.
What's good about this smart home microwave is that the Alexa is always adding new presets to the microwave. An old dumb microwave may get outdated, but you can always heat up foods with the latest presets with this Alexa microwave.
What If My Microwave Does Not Have A Rice Button?
Without a rice button, you can also get the job done. But it may costs you some time to figure out how long you should go based on your microwave's brand & model.
Here's how to cook rice using a microwave without a rice button:
Step 1. Rinse the rice
First thing first, you'll want to rinse the rice to remove debris and starch on the rice surface. If rice is not washed before cooking, the rice could clump together and become gooey as it cooks.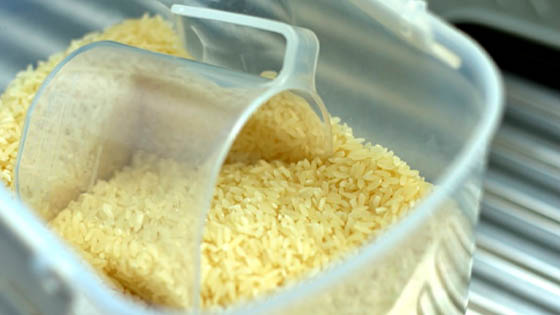 Step 2. Let it soak
Put the rice in the water after rinsing, and let it soak for around 20 mins. Let the rice fully absorb the water, which can significantly reduce the cooking time in the microwave.
The rice will be put in the microwave after soaking, so make sure to keep a proper ratio of rice and water in the microwave-safe container – which should be 1:1.5.
Tips: If you don't have time for the soaking process, you can just skip this step and set the cooking time for a bit longer in the following step.
Step 3. Put your rice in the microwave
Put the rice in the microwave, cover the container with a lid. You should be 100% sure that you're using a microwave-safe container and lid.
Start the microwave on high heat for 5 minutes, then let it sit for 3 minutes, so the rice could be fully soaked in the hot water and speed up the cooking process.
Now start the microwave again with medium heat for 10 minutes. Don't take the rice out immediately after microwaving, the heat inside the microwave will continue to work and make the rice softer.
Let the rice sit for 5-10 minutes, depending on how you like your rice, then you could take it out and enjoy your delicious rice!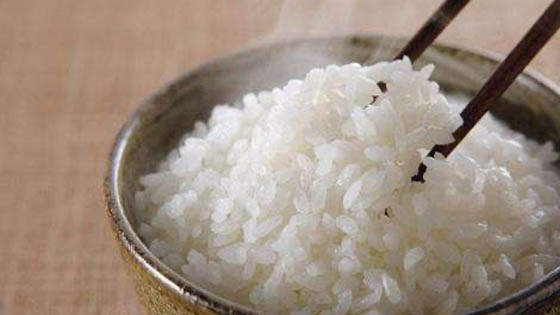 Done and done! That's how easy it is! You can easily make rice using a microwave without a rice button in 3 simple steps.