Your college dorm room probably won't be equipped with a full-featured kitchen – don't fret already, it doesn't mean you'll have to give up cooking completely. A microwave for college will help you make easy and healthy meals in the dorm room.
A microwave for college dorm is the perfect appliance for warming beverages and preparing easy meals – plus, every college student needs a microwave to reheat leftover pizza.
The thing is, though, many microwaves on the market are too bulky and expensive for college dorm use.
Check out our list of top 5 microwaves for college, which features a range of compact models designed to perform great in a dorm room.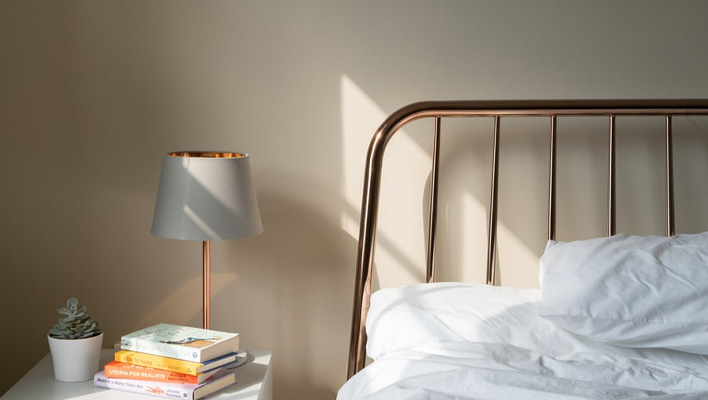 CONTENTS:
1. Top 5 College Dorm Microwaves for Easy Meals
2. What Is a Good Size Microwave for College Dorm Room?
3. Easy Microwave Meals for College Students
5 Best Microwave for College Dorm You Can Buy
When it comes to choosing a microwave for college, it's all about finding the model that best suits your cooking needs, budget and space.
Here's a rundown of small microwaves that will perfectly fit into your college dorm room, and satisfy all your basic cooking needs.
Think about what you're going to use the dorm room microwave for most, and pick the one that best satisfies your needs.
COMFEE' Retro Countertop Microwave Oven
BEST MICROWAVE FOR COLLEGE OVERALL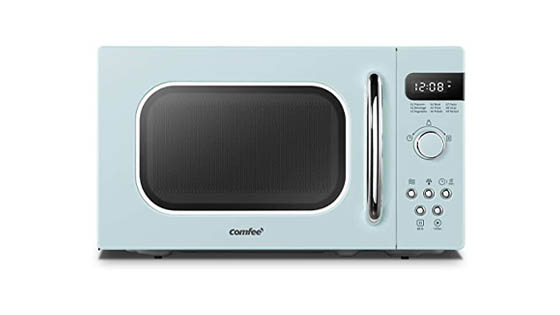 Those looking for an ideal microwave for college dorm will find everything they need in this model by COMFEE'.
Not only is the microwave aesthetically pleasing, but it's a nice size for small spaces like a college dorm room.
The 0.7 cu. Ft. microwave oven for college offers surprisingly rich features in such a compact size.
Featuring thoughtful functions like safety lock and position-memory turntable, the microwave delivers college students a safe cooking experience.
The small microwave for college lets you make easy microwave meals without any guesswork. With 9 easy preset menus, you can choose from popcorn, beverage, vegetable, meat, pizza, potato, pasta, soup or reheat and press start, the microwave will do the rest for you.
You definitely appreciate that there's a mute option for the college dorm microwave, so you won't wake up your roommate when heating up late-night snacks.
Commercial Chef Counter Top Rotary Microwave
BEST SMALL MICROWAVE FOR COLLEGE STUDENTS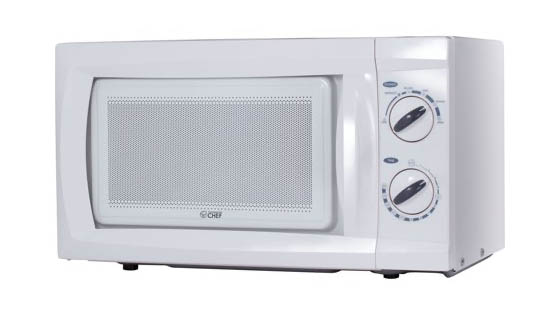 If space is your primary consideration, you'll love the tiny 0.6 cu. Ft. microwave for college dorm room.
It's a compact microwave that offers measurements of just 10.25 inches in height, 17.75 inches in width, and 12.25 inches in depth, taking up little space on the counter.
Despite its small size, you can still fit a regular-sized dinner plate inside the microwave for college dorm rooms.
Equipped with two big dial knobs, the microwave for college dorm is surprisingly easy to use, making it the perfect option for those who want to keep things simple.
Also, you definitely will love the fact that it's super easy to clean up and requires minimal upkeep, so you don't need to spend much time keeping things neat and clean.
AmazonBasics Microwave
BEST BUDGET-FRIENDLY MICROWAVE FOR COLLEGE
Investing in a high-quality microwave for college doesn't always mean breaking the bank. For those who are on a budget, AmazonBasics microwave for college dorm is the way to go.
When it comes to appliances like microwaves, AmazonBasics is not necessarily the first brand that will come to your mind, but it offers budget-friendly models that are also high quality and smart.
It offers smart features like voice command and ask Alexa function, which are features often not found in such an affordable microwave for college.
When paired with an Echo device, the microwave for college dorm room has the voice control function, letting you control the microwave using your voice.
Just say, "Alexa, microwave 6 ounces of frozen vegetables", and the smart microwave will start heating with the optimal cooking settings.
All in all, the microwave for college dorm is budget-friendly and smart, so you probably will consider this model over non-smart ones.
BLACK+DECKER EM720CB7 Digital Microwave Oven for College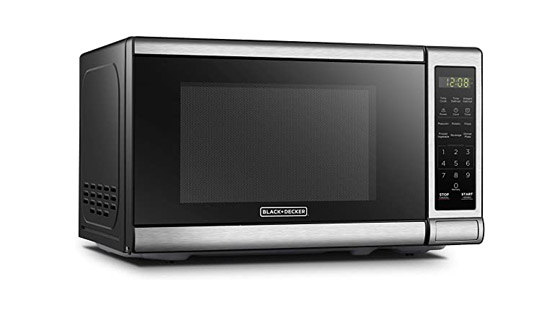 For a dorm room size microwave that will fit perfectly in a tiny dorm room, the model by BLACK+DECKER is a solid option.
This compact microwave for college has a capacity of 0.7 cu. ft., which is capable of fitting in a normal size dinner plate. The clean modern design with a stainless steel finish looks nice in any living space.
It's great to have in your dorm room when reheating is your main cooking task. The easy defrost function makes it easy to pick either to defrost food items by weight or time.
It also has pre-programmed buttons for popcorn, potato, frozen vegetable, beverage, and dinner plate, allowing you to easily cook these foods with one touch of a button.
With a 10-inch removable glass turntable, the microwave oven for college dorm can cook food evenly – no more cold spots!
COMFEE' EM720CPL-PMB Countertop Microwave Oven for College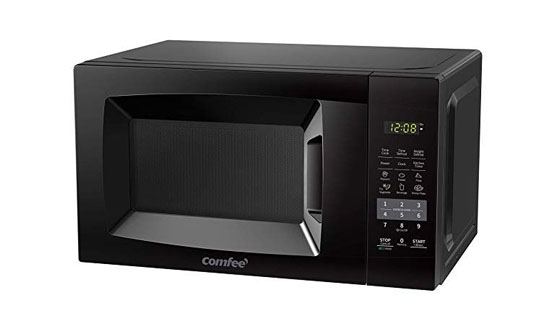 The compact microwave for college with a stainless steel finish, which comes in black or pearl white, will look so classic and clean in the dorm room.
With a modest price tag, the microwave is a good choice for any college students looking for an economical or space-saving alternative to higher-priced models.
Many space-saving microwave for college are too small to even hold a dinner plate, but this one is just good for a standard size dinner plate.
It also has 6 auto-cook presets, which is a nice range of preset menus for such a low priced microwave for college dorm.
Thoughtful features like safety lock, easy weight defrost function, and kitchen timer are available for the small microwave for college. All these functions will bring great convenience to your day-to-day meal preps.
What Is a Good Size Microwave for College Dorm Room?
Dorm rooms usually don't have much space to spare, and you are probably going to share the spare space with one or more college students.
Before you buy a microwave for college dorm room, you should always consider the size of the appliance, as well as the space where your microwave is going to be placed.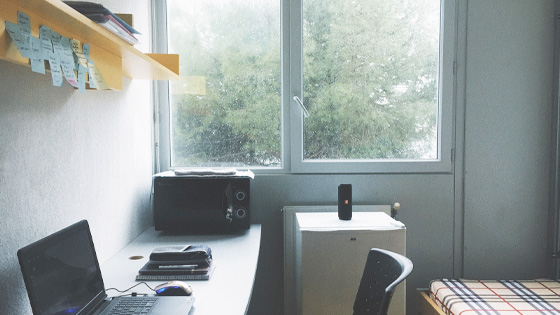 The size of microwaves commonly varies from 0.6 cu. Ft. to 2.2 cu. Ft. And the best small-sized microwaves on this list measures 17.75-inch wide, 12.5-inch depth and 10.25-inch height.
A best size microwave for college dorm room should not be too much bigger than this one, so you can easily fit it in a college dorm room and save some space.
If you're unsure about the counter space and what size to get, wait till you actually move in the college room and measure the space before purchasing.
Editor's Tip: Do keep in mind that every college has their rules concerning appliances that can or cannot be used, or rules about limited wattage use. Therefore, know what wattage level you're permitted to use before choosing the microwave for college dorm.
Easy Microwave Meals for College Students
Want to get breakfast, lunch, dinner and even late-night snacks ready within minutes? These healthy microwave meal ideas for college students will help!
Microwave Recipes for College Students: Banana Microwave Breakfast Bowl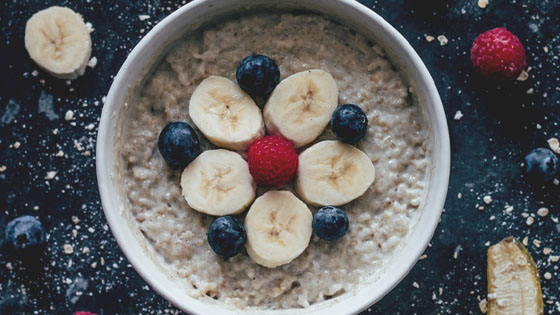 Ingredients:
80g oatmeal
1 banana, sliced
⅓ cup of milk
Pinch salt
1 egg
Directions:
1. Put the oatmeal and milk into the microwave bowl.
2. Crack the egg into the bowl, and mix together the oatmeal, milk, egg and salt.
3. Gently put the sliced banana onto the mixture.
4. Microwave it for 2 minutes and 30 seconds.
Microwave Recipes for College Students: Flaky Salmon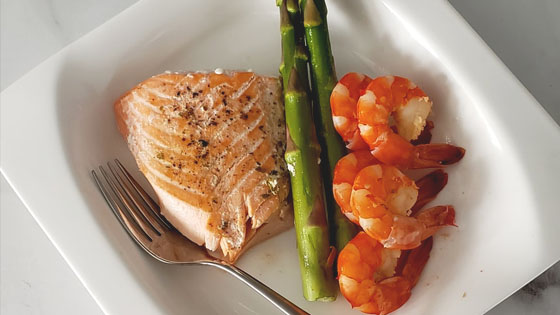 Ingredients:
180g Salmon Fillet
Salt and pepper
1/2 Tbsp olive oil
Cloves garlic, minced
Directions:
1. Place the salmon fillet in the microwave dish.
2. Apply the olive oil over the salmon fillet, and sprinkle with minced garlic.
3. Season the salmon fillet with salt and pepper.
4. Microwave the salmon fillet on the high power level for 2 minutes.
Notes: Power output of different microwaves varies. Check for uncooked spots with a fork before taking it out. Cook for another 30 seconds if there's any uncooked parts.