Mini potatoes are a great source of fiber, protein, and nutrients. If you want an easy, healthy dinner dish, it doesn't get any better than microwaving baby potatoes.
Can you microwave mini potatoes? How to microwave baby potatoes? How long to microwave little potatoes? How do you know when it's done?
Don't fret! In this post, we're showing you the easiest way to cook small potatoes in the microwave.
Contents:
How to Cook Little Potatoes in a Microwave?
Editor's Tips to Make Perfect Potatoes with Microwaves
How to Microwave Baby Potatoes?
There are many ways to cook mini potatoes using microwaves. Today we're going to show you the 3 easiest ways ever to microwave delicious little potatoes.
Recipe 1. Boil Baby Potatoes Using Microwaves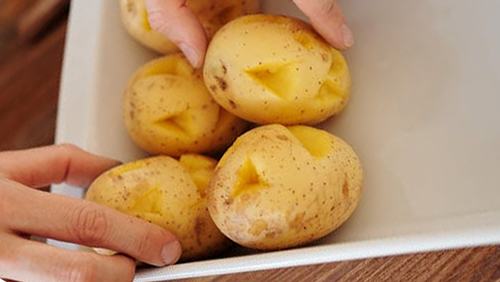 Here's how to boil baby potatoes in microwaves:
Rinse all the little potatoes you're going to boil.
Peel all the small potatoes, or you could do this after they're cooked.
Put the baby potatoes in a microwave-safe bowl.
Add a small amount of water into the bowl.
Cover the bowl with a plate, to keep the moisture inside the bowl while cooking.
Set the microwave on high, and microwave the baby potatoes for 5 mins.
Now you can serve the potatoes with some salt. And that's it! In less than 10 minutes, you've made yourself a healthy dinner.
How long to boil baby potatoes in the microwave?
These cooking settings are for 3-5 baby potatoes. If you're cooking more than 5 little potatoes, it will take a few more minutes to get them done.
Recipe 2. Mashed Potato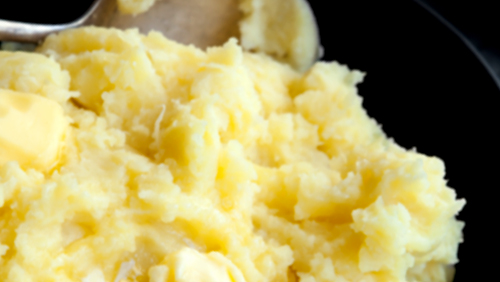 Small potatoes are perfect for mashed potatoes. You can always make potato salad using microwaves as a last-minute dinner idea.
You're going to need 2-3 baby potatoes, 100 grams of milk, butter, salt, and pepper.
Here's how to make mashed mini potato in a microwave:
Rinse the baby potatoes thoroughly.
Have the small potatoes peeled and sliced.
Put them in a microwave-safe bowl, and add some salt and a few inches of water.
Microwave the baby potatoes for 6 minutes on high power.
Melt the butter, and mix it with milk and pepper.
When the little potatoes are ready, drain the potato slices.
Then add the mixture to the potato, and mash the baby potatoes away until they're creamy.
Voila! Now you have made yourself some creamy, delicious mashed potato. This is a potato recipe that I've been making for years. It's so easy to make and taste really good.
Recipe 3. Baked Potato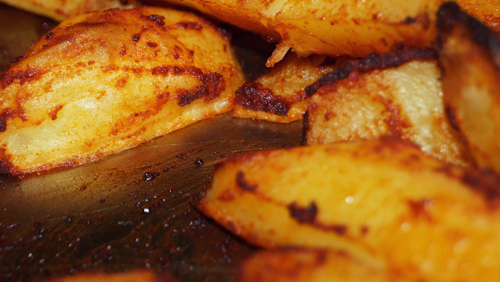 Baked potato is a quick, easy, and healthy dish recipe. If you have a microwave for baking, you'll have delicious, baked potatoes in minutes.
Follow the step-by-step instructions and learn how to bake baby potatoes in a microwave:
FAQs About Microwaving Baby Potatoes
How long to microwave mini potatoes?
The time required to cook mini potatoes in a microwave varies, depending on the cooking power of the microwave, the size of potatoes, and the number of potatoes.
Generally speaking, the higher the power of the microwave is, the faster the potatoes will be ready.
Also, cutting the potatoes into smaller parts, such as potato slices or potato cubes, can significantly shorten the cooking time.
How do you know if the little potatoes are done?
Small potatoes should be fork tender before you serve them. That is to say, if the potatoes are done, you can effortlessly stick a fork into the potatoes. If not, just put them back to the microwave and microwave them for one more minute or two.
Can I microwave little potatoes with their skin?
Absolutely. You can always microwave the mini potatoes with their skin, and peel them after they're cooked
If you prefer baby potatoes with skin, you can skip the peeling part and cut them into slices with skin.
The level of fiber is highest in the potato skin, so it could provide you with a significant amount of fiber if you don't remove the skin.